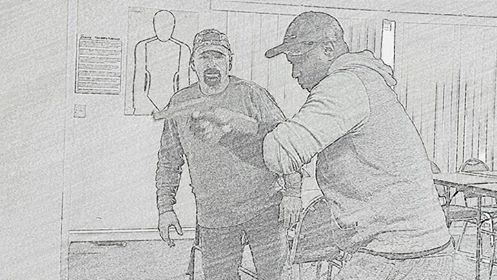 © Training Actor, Otis Winston, getting him ready for his upcoming Marvel Film! 
Take This Home Defense Class To Learn How To Defend Yourself & Your Loved Ones In Your Home (Class Size: Limited To 12)

Monday, May 7, 2018 – 6:00-9:00 P.M.
Sunday, June 10, 2018 – 12:15-3:15 P.M.
Be Elite Tactical Training conducts Home Protection Classes at AimHi Family Firearms Center – 10299 Johnstown Road, New Albany, OH 43054. Please Call 614-370-5031 With Any Questions!
Course Fee:  $85/person (Adult )   $75/person (Youth)  
Youth: (Ages 8 -17) Youth can attend any available course!
PLEASE NOTE: Registrations for training classes are non-refundable and can only be rescheduled if notice is given at least 48 hours in advance of scheduled training.
Required Prerequisite: Basic Firearms Knowledge (At Least 1 Of the Following)
Recommended Prerequisite: Defensive Handgun 1 Course
Contact Us: (614) 370-5031 or Info@Bettoh.com
To Register Online – Home Defense Class:
Home Protection Class Description: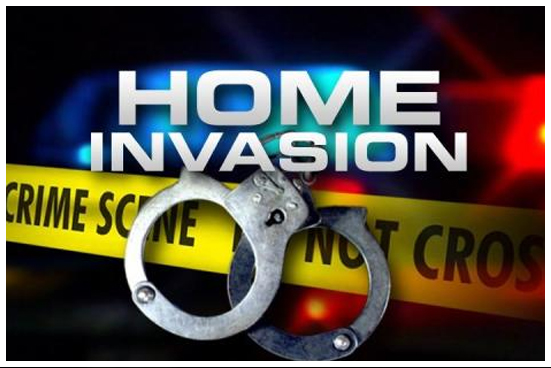 This is a three-hour course. You will learn basic defensive shooting skills, strategies for home safety and how to respond to violent confrontations with firearms, and abide by the law. You will also discover how to choose the right firearms for home-defense, and continued opportunities for skill development.
If there was ever a fight where you MUST WIN, it is a fight within your own home. Your family depends on you prevailing.
This course will teach you the skills necessary to build a strong, multi-layered defense plan for your home. If you use a weapon to defend your home, this course should be on your short-list as an inexpensive method of training.
If you attend with a family member, we will cover team movement and incorporate working together to solve the problem. This class takes place indoors and will not involve actual live fire drills.
Our Home Protection Course is for law-abiding citizens, as defined by applicable federal, state, or local law. (Recommended Defensive Handgun 1 Course), CCW or a military DD 214 with pistol qualification, or passing the Pre-Course Assessment.
Instructor Information – Why Choose Our Home Defense Class?
All of our training is integrated with real-world experience that has been tried and proven. Therefore, all our instructors have backgrounds in Law Enforcement, Military (Special Operations) and Security Contractors. Another aspect of our training that is unique, is our male and female instructors.  They are friendly, encourage questions, and clearly explain the course material.
Because of our practical experience, we are able to incorporate relevant information and examples into our classes.  Also, we have decades of experience instructing men, women, and children to confidently handle a firearm. We equip each person with individualized training and the knowledge that establishes safety, confidence, and accuracy.